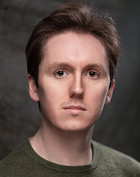 Christopher Walthorne is a London based actor who graduated in 2013 from Manchester Metropolitan with a BA ( Hons ) in Contemporary Theatre & Performance.
Since then he has work in both theatre and film : credits include Oswald Alving in Ghosts (Courtyard Theatre), Tristan Tzara in Travesties (Malvern Coach House) and Henry Higgins in Pygmalion (Tabard Theatre).
Christopher enjoys working in a collaborative manner and is able to portray a wide range of characters.
In addition Christopher writes and has directed and produced two of his own plays for the London stage; Honest Lies (Etcetera Theatre) and Secondhand Stories (Lion & Unicorn)