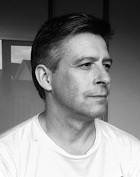 Director Jonathan Glendening is a real master in the making." – Cinemaroll Magazine
Jon is a Zambian born, British director and screenwriter, who has directed four internationally released feature films, with Tom Felton, Robert Englund, Martin Compston, John Lynch, Simon MacCorkindale, Gemma Atkinson and Steven Berkoff. Jon has also directed several award-winning short films, sold eight feature screenplays and produced, directed & edited, corporate,content for clients such as Barclays, Co-op and Noble Foods.
Jon worked his way up the film industry hierarchy from runner to becoming Robert De Niro's character research assistant on Kenneth Branagh's 'Frankenstein'; and being Sir Nicholas Hytner's assistant on 'The Madness of King George'.
"Jonathan Glendening's light touch is refreshing." – Raindance Film Festival
He then wrote, directed and produced 'Summer Rain ' a 'Brit-flick-rom-com' starring Mark Little and Daisy Beaumont which was nominated for numerous awards and won two Best Film awards and the Audience Award at the Rome Independent Film Festival. The film launched British finance company 'Premier Pictures' and was shown on TV around the world and was released on DVD by Eureka.
"The most entertaining Brit Werewolf flick since Dog Soldiers." – Bizarre Magazine
'13Hrs' (Night Wolf) premiered in front of 1400 at the Odeon Leicester Square at Frightfest and went onto win 'Best Horror' at the Grimm Up North Film Festival. It reached #1 in the iTunes horror charts and was distributed by High Fliers and sold worldwide.
"Glendening succeeds with engaging visuals and superb action." – Fangoria Magazine
Jon's B-movie homage "Death Bunker" (S.N.U.B) was shot in 11 days in a 'Secret Nuclear Underground Bunker', starred Gary Mavers, Jonathan Moore and Harriet Thorpe. The movie was released by Isis DVD and distributed by Evolutionary Films and was released in Japan as 'After Crisis'.
"The most intense, riotous & simply excellent horror I've seen in years." – Scream Magazine
'Strippers Vs Werewolves' was an opportunity to work with horror legend Robert Englund (Freddy Kruger) and indulge his love of 'grind-house' aesthetics. The film has sold internationally, distributed by Kaleidoscope.
Jon's current slate includes a non-fiction book to be published next year,a six-part horror thriller 'The Canonical Five', about the crimes of Jack The Ripper and he is also busy developing ' Refuge' a feature film thriller.
"Director Jonathan Glendening is one to watch." – Starburst Magazine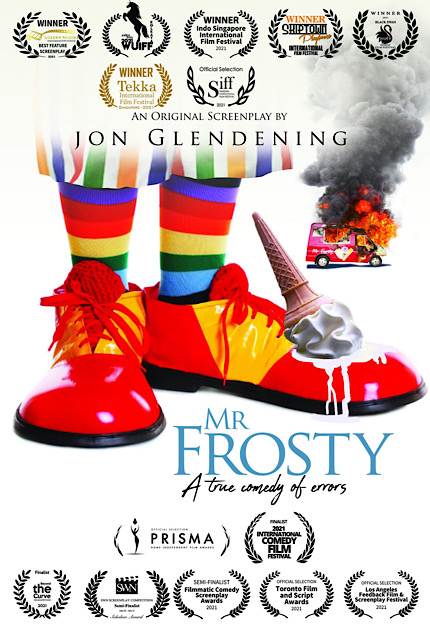 A comedy about finding yourself and chasing the dream.
An unemployed young actor, forever in the shadow of his rival, faced with eviction is forced to give up his dream and get a proper job. How will he ever star in a movie and get the girl when he's serving ice-cream to toddlers?